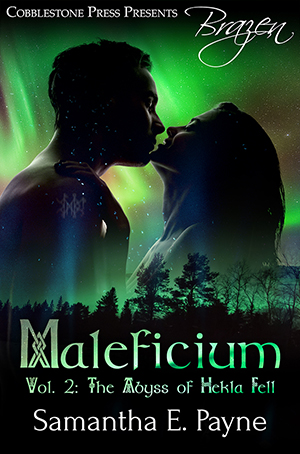 As a little girl, Ren and Arisa's daughter, Mirja, wanted three things: to study magic, be a doctor, and marry her best friend, Fritz. But when Fritz learns that Mirja's parents played a role in the death of his adoptive father, Dreki, he disappears from her life without warning.





While strengthening his own magic, Fritz uncovers a forbidden spell that could bring Dreki back to life, but to do so requires a powerful grimoire that only a witch can use. So after fifteen years apart, Fritz returns to Mirja seeking her help…even if it means unleashing an ancient evil and risking her life.

Read an Excerpt Content: Erotic Romance This title contains explicit language & graphic sex.