Blood Lust
Jodie Becker
Her fight for survival will be nothing compared to her fight for love.
The Ripple Effect: Dane

Jodie Becker

For her love and life, he'll do battle with the god of chaos himself.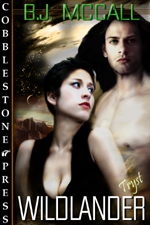 Wildlander
BJ McCall
His rebellion will change everything and her prey becomes her lover and greatest challenge.